If you enjoyed 'The Ref' in week one, you'll love these must-see shows looking at Marriage Equality and its impact on everyone – male, female, gay, straight.
A man plans to marry his fiancé – both successful and in love.

One small problem… he must first face his future mother in law – Lady Dorothy – and she is not going to give her son away easily!
Don't miss this comedy, showing that the battle for marriage is not quite over yet!
May 9 – 14 @ 9pm; Matinee May 14 @ 4pm
YES – How Marriage Equality Changed Our Lives

Ireland said YES and their lives were transformed.
Recapture the excitement and drama of the referendum in this funny and moving drama.
7:30pm Mon-Sat; 2:30pm Sat 14; Over 18's only
Like the perfect date – the characters in these shows are attractive, sexual and intimate.
However beware – beneath the surface lie hidden desires and secrets waiting to be revealed.
Behind the adult themes and a dash of humour these shows also pose deeper questions about relationships, intimacy and the sexual activity of LGBT people.
This smash-hit play from the King's Head Theatre in London finally reaches Dublin!
Follow the stories of 10 men looking for erotic encounters and maybe more.
Candid, lustful and brutally honest.
7:30pm Mon-Sat; 2:30pm Sat 14; Over 18's only
Another play from London looking at the sex lives of men – the secretive world of 'Chemsex' and online hook-ups.
Based on real interviews with real men don't miss this critically acclaimed piece.

See this and F*cking Men for only €25 with our Venue Ticket

9pm; Mon-Sat; 4pm Sat 14; Over 18's only
A male escort meets a Premiership footballer for regular, secret encounters.
However in our tabloid age some secrets can't be kept forever…
An intelligent, funny play looking at a closeted gay footballer and homophobia in sport.
9pm; Mon-Sat; Adult themes
A man meets his ex – both looking for comfort and intimacy.
Things however don't quite go to plan as feelings are laid bare in a roller-coater of romance, raw emotion and revealed secrets.
7:30pm; Matinee May 14 @ 2:30pm
Alex seems to be an attractive, respectable, mid-twenties guy.
But this is all a lie… Watch his world collapse as he succumbs to all of his desires and fantasies.
May 9 – 14 @ 9pm; Matinee May 14 @ 4pm
---
Fancy an evening of comedy?
Our week two shows feature a diverse range of comic characters ready to tell these stories and even dish out a few tips on relationships and life!
John Arthur Sweet brings his award-winning comedy to Dublin.
Playing multiple characters from Montreal's Gay Village, he will teach you a thing or two about love and relationships with sharp observations and many laughs.
7:30pm; Matinee May 14 @ 2:30pm
Jimmy Doyle tells the hilarious story of growing up gay in an American/Irish Catholic family. Like all Irish families they are tribally loyal but full of secrets.
From Hollywood to a farm in Ireland, Jimmy will reveal all in this comedy show, produced by singer Brian Kennedy.

May 9 – 14 @ 9pm; Matinee May 14 @ 4pm
Dear Attractra – Late-Night Love Advice (and Songs!)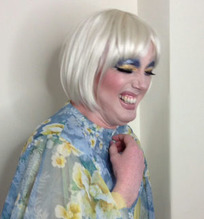 Unlucky in love? Feeling down? Don't worry, agony aunt Attracta Tension is here to solve your problems…
With candid advice, sharp wit and a few songs thrown in – laughter is definitely the best therapy!
From the team that brought you 'Angela She Wrote: Lansbury the Musical'
May 13, 14 only @ 10:15pm
---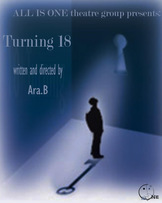 Too busy to see all our shows? Want moving stories, love, lust and laughs all in one night?
Then check out our ever-popular programme of International Shorts.
From coming out in Iran, to lesbian nuns, Julie Andrews and contraception.
A varied and entertaining night for four short plays is guaranteed.